The company's history began 10 years ago. Over this time, we have won the trust of millions of participants. Today, state lotteries help to create over 25 new millionaires every week, with over 350,000 winning tickets every day. Lottery winners get paid more than a two billion billion rubles every month. Six lottery drawings can be watched in a live broadcast.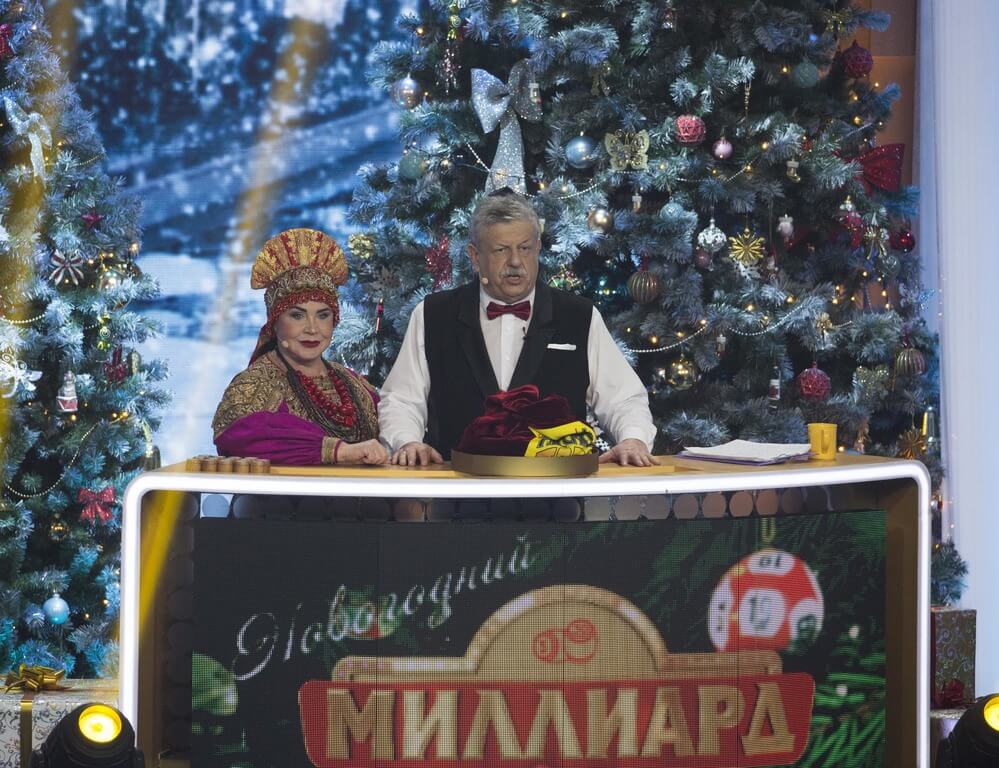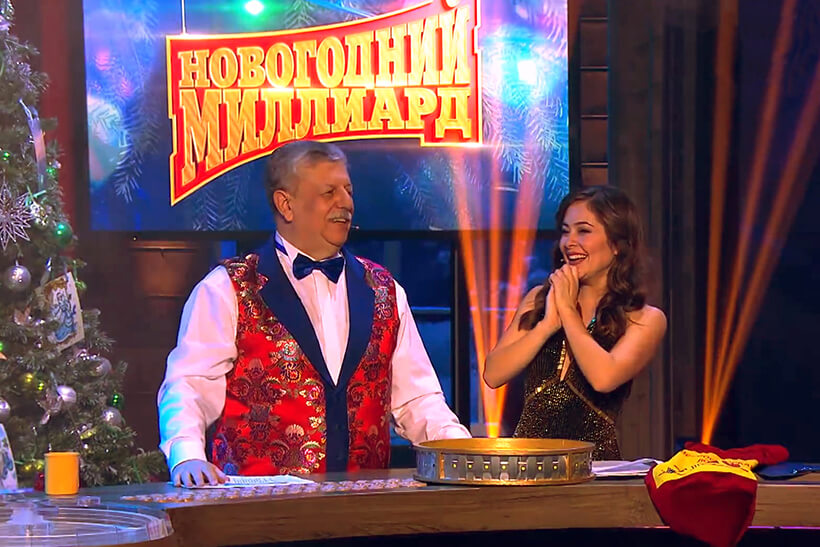 March
On March 18, a resident of Moscow won an unprecedented super prize in the history of Rapido – 21,275,597 rubles. Luck came with a multiple bet for advance play.
January
On January 1, 2019, 1 billion rubles was raffled off in the 1264th draw of the Russian Lotto. It was divided between two married couples:
✓ 500,000,000 rubles won by Oksana and Nikolai Miroshnichenko from Yekaterinburg;
✓ 500,000,000 rubles won by Lyubov Dogorova and Sergey Dogorov from St. Petersburg.

Also, with the New Year draw, 84 people became millionaires. The total sum of all prizes amounted to 2,297,890,643 rubles.
October
Launch of Zodiac — the unique lottery where the combination consists of numbers corresponding to the day, month, year and Zodiac sign. You win by guessing only one number! Drawings are held in the lottery centre; direct broadcasting is available at the website stoloto.ru.
May
May 15— a citizen of Bashkiria won in the 3,662th drawing of Gosloto 6 of 45; the super prize amounted to more than 83 million rubles.
May 14 — a new lottery was launched: Bingo-75. Each playslip gives you three chances to win! To win, get a certain shape in the playing field or cross all the numbers out.
May 13 — the first super prize of Sportloto Matchball was raffled in the 76th draw. The amount reached 10 million rubles, and the money went to a resident of Tula.
The 1,231th drawing of Russian Lotto, broadcast on May 13, was featured by the second jackpot of this year. The amount reached 209 million rubles, the lucky playslip belonged to a resident of the Tver region.
April
April 14 — the 217th drawing brought 232,473,870 rubles to a citizen of Barnaul, who took part in Gosloto 4 of 20. This super prize ranked the second by amount and the fourth by order, raffled since the lottery was launched.
November
The jackpot prize worth RUB100,000,000 was awarded in Drawing 1204 of Russian Lotto that was broadcast on November 5, and in Drawing 1206, just two weeks after that. The winner was a resident of Stavropol Krai.
The jackpot prize worth RUB506,000,000 was awarded on November 5 in Drawing 1204 of Russian Lotto. This largest super-prize in the history of Russian lotteries went to a resident of Voronezh Region, 63-year-old Natalya Vlasova.
October 22
Russian Lotto and Housing Lottery drawings are now held in a new format and at a different time: «Win with Us» TV program, which airs at 2 pm MSK on NTV.
October 18
The only Stoloto Lottery Center in the world opens in Moscow. Anyone can come to the Lottery Center and view the drawings of six lotteries with their own eyes. Live coverage of lottery drawings can also be watched in real time at the stoloto.ru website. Smartplay International Company produced self-loading lottery drums that do not need human participation in their regular work specifically for this purpose.
October 8
The second super-prize of Gosloto 4 out of 20 was awarded in Lottery Drawing 121. A resident of Moscow won RUB216,657,148.
September
A large super-prize was awarded in Drawing 3175 of Gosloto 6 out of 45. A resident of Moscow won RUB156,956,883.
Starting with Drawing 7269, Gosloto 5 out of 36 now follows new rules with 2 game fields and 2 super-prizes.
June
Two very important quantitative landmarks are achieved: the number of Russian citizens who became millionaires thanks to state lotteries exceeded 2,000 people, and the total amount of payments to winners in the modern period of Russian lottery history exceeded RUB40 billion.
May 29
The super-prize of the lottery, RUB300,000,000, was awarded in Drawing 65 of the Gosloto 4 out of 20. The grand prize went to a participant from Novosibirsk.
May 21
The largest super-prize in the history of Gosloto 6 out of 45 was awarded in Drawing 2943 of this lottery. A resident in Sochi won RUB 364,685,787.
March
Stoloto Trading House became a member of the World Lottery Association (WLA), an international professional union of national lotteries and gambling organizations, representing more than 80 countries on 5 continents. One of the main requirements for the WLA members is to support social responsibility standards, including those of approaching lottery management issues responsibly. The Association oversees the quality and due procedures of lottery drawings.
The first Stoloto Lottery Supermarket opened in Moscow, in the Avilon Plaza Business Center, representing all state lotteries and cutting-edge lottery technologies. You can watch the drawings of fast-play lotteries on special plasma screens in real time. Or, sitting down comfortably in your chair, watch the live TV coverage of lottery drawings on large screens.
Naturally, you can also claim your winnings here as well! Including large winnings of up to RUB300,000.
December
For the first time in the history of Russian lotteries, a New Year «Billion» Draw took place live on NTV, when more than a billion rubles was raffled! Eight lotteries participated in the draw: Gosloto 4 out of 20, Gosloto 6 out of 45 special drawing, Gosloto 5 out of 36 special drawing, Russian lotto, Gosloto 7 out of 49, Golden Luck, Housing Lottery and 6 out of 36. Festive shows were aired on the 31st of December and the 1st of January.
The exact amount of all winnings was 1,388,771,199 rubles, another 12 millionaires, 44 cottage owners and 24 flat owners appeared in the country. In total 7,649,624 participants became winners of festive drawings.
November
In the 2414th Gosloto 6 out of 45 drawing the third biggest super prize of 258,087,146 rubles was raffled, which was shared by two participants.
October
Sales of Gosloto 4 out of 20 were launched — a new lottery with a multi-million super prize. 67% of the sum of sold tickets are directed to the prize fund of this lottery. And the super prize of the first drawing beat all the records and amounted to 1 billion rubles.
September
The 1500th lottery millionaire appeared in the country.
April 11
Two new rapid lotteries were launched at the same time: Duel and Talon. Drawings of each of them take place every 15 minutes.
February 27
In the 1885th Gosloto 6 out of 45 drawing the second biggest super prize was raffled. 358,358,466 rubles went to a resident of Novosibirsk.
September 5-6
Draws of new lotteries were aired on NTV — 6 out of 36 and Zolotaya podkova (Golden Luck).
May 7
The first 12/24 drawing took place. It is the only lottery in the Russian market, where the super prize is won by the one who had not guessed any numbers.
May 6
Prime Minister of the Russian Federation Dmitriy Medvedev signed State Edict of the Russian Federation No. 800-r On Extension of the Deadline for Conducting Sports Lotteries until December 31, 2029.
April 5
A rarest number combination fell to the 17053rd Rapido drawing: 1, 2, 3, 4, 5, 6, 7, 8 + 4. The winner of the draw got 4,269,583 rubles.
December 15
A unique All for 100 raffle is launched. Smartphones and cars are among prizes of the first drawing, and a ticket for any draw costs 100 rubles.
October 16
Russian lotto, one of the most popular Russian lottery brands, celebrates its 20th anniversary.
July 1
Now only all-Russian state and international lotteries are allowed in Russia (Federal Law on amendments to the Federal Law No. 138-FZ On Lotteries and some legislative instruments of the Russian Federation). Stoloto Trading House becomes the main distributor of state lotteries in the country.
March 25
Rapido appears. It is the first Russian state lottery with a so-called double matrix, i.e. a playing field that consists of two parts. Also 67% of every bet is directed to the Rapido prize fund!
February
Our assortment was replenished with legendary Sportloto 6 out of 49. Three months later a super prize was raffled for the first time in the history of the game. Today Sportloto 6 out of 49 draws take part three times a day. On March 15, 2017, a participant of the 25530th drawing from Moscow became the owner of the biggest winnings in the history of the lottery — 38,333,180 rubles.
JSC Stoloto Trading House was established. Today it is the third largest Russian company distributing state lotteries.
According to the State Edict of the Russian Federation No. 687-r of 2 May 2012, five all-Russian state draw lotteries are held in support of physical fitness and sports promotion. Ministry of Sport of the Russian Federation acts as the organizer. Based on this Edict the following all-Russian state lotteries are held: Gosloto «6 out of 45», Gosloto 5 out of 36, Gosloto 7 out of 49 and publicly favorite Russian lotto.
December 1
The State Zhilishchnaya lotereya (Housing lottery) is launched — the first housing lottery with a state status in Russia. Now it is called Zhilishchnaya lotereya. Flats, cottages and money prizes are raffled in every drawing.
August 22
Top-3, one of the simplest lotteries is launched. It is the first draw, where we started to use a random number generator to define winners.
May
The first drawing based on 7 out of 49 formula was held (Lotto «7 out of 49»). Now the all-Russian state lottery Gosloto 7 out of 49 is held based on this formula..
February
To support the Olympic and Paralympic Games in Sochi the Ministry of Finance of the Russian Federation launches Sportloto instants. For the same purpose Sportloto 6 out of 49 and KENO Sportloto drawings are held since October (since 2013 one can participate in the lottery via stoloto.ru website).
April 12
The first online bet is placed in Russia. It was executed at gosloto.ru (now stoloto.ru). And in 2014 the 100 millionth ticket was sold at the website already!
November 6
At 22:00 MST the first Gosloto 5 out of 36 drawing took place. One lucky guessed 5 numbers straight off and won a super prize — 435,220 rubles. Nowadays a super prize of the lottery is raffled once in a week at the average. And on August 12, 2013, a participant of the 1349th drawing from Voronezh won a record sum in «quinary» — 47,368,520 rubles.
November 10
The first Gosloto 6 out of 45 drawing took place. 159,876 tickets of it had been sold. 82,258 people became winners, they won 5,674,776 rubles. Today Gosloto 6 out of 45 means the biggest super prizes in Russia and record winnings.
The phrases «More than 350,000 tickets win daily!», «over 25 new millionaires every week!», «More than a two billion rubles is paid monthly to winners of state lotteries!» refers to the average statistics of winning tickets in VGL 1 Sport, VGL 2 Sport, VGL 3 Sport, VGL 4 Sport, VGL 5 Sport, VGTL-1, VGTL-2 over the period from 01.12.2018 through 15.03.2019.